Zerbach & Company, founded in 2014, is an independent corporate finance advisory firm based at Gut Maarhausen, a heritage-protected estate in Cologne.
We advise owner-managed companies, international family businesses, family offices, investment companies and start-ups on mergers and acquisitions (M&A), the implementation of corporate successions, business valuations, debt advisory as well as corporate finance projects. In addition to individual, holistic transaction advisory, we offer our clients modular products with a predefined scope.
A maximum level of trust, professionalism and quality sets the basis for the success of our advisory services and the recommendation by our clients. In recent years, we have successfully completed numerous transactions with enterprise values between € 5 million and € 200 million.
We are an independent member of Geneva Capital Group (GCG), a leading global network of more than 60 M&A and corporate finance advisory firms in Europe, the US, Canada, South America, Asia, the Middle East and Australia. Since 2014, we have successfully closed over 55 M&A projects with companies and investors from 18 countries.
Zerbach & Company is supported by its Industry Expert Advisory Board, consisting of 10 renowned entrepreneurs and business personalities.
The senior team has been working together successfully and trustfully in an unchanged constellation for over 15 years. Together, the team combines close to 100 years of cumulative professional experience. This continuity and experience enables us to have a distinct understanding of the needs of owner-managed, medium-sized companies on the one hand and of professional investment companies, family offices or large international groups on the other. 
In order to reconcile the often complex requirements of the various interest groups, we are the right partner to come up with unusual, thus fitting solutions. As a result, our clients benefit from professional advice at eye level, that does not deliver a dogmatic transaction process, but optimally implements your individual requirements and goals.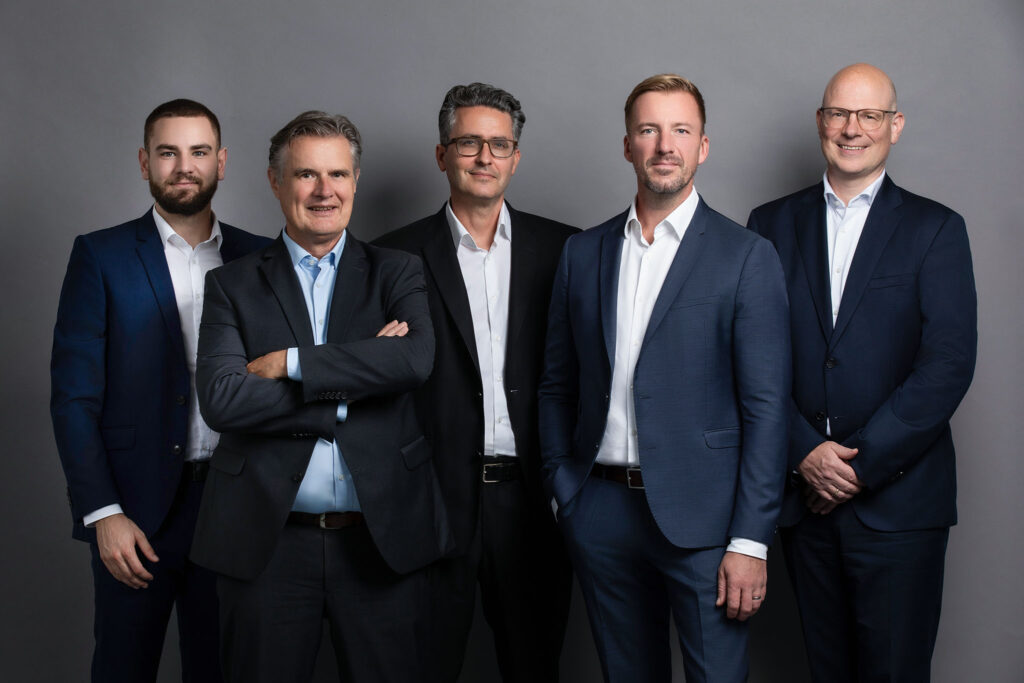 | why zerbach & Company? |
Seniority and
Discretion
We guarantee our client senior management attention throughout. We are professional, committed, discreet and responsible.
Experience and Continuity
Almost 100 professional years of accumulated corporate finance experience of the team as well as more than 15 years of successful cooperation within the senior team in unchanged constellation.
Worldwide
Network
Our databases include more than 3,500 financial investors and family offices as well as more than 800,000 domestic and international companies. As a member of the Geneva Capital Group, we have direct access to investors and buyers worldwide.
Mid-Cap Focus
We understand the needs of owner-managed, mid-cap companies as well as those of professional investors and multinational corporations and family-owned businesses.
Industry Expert
Advisory Board
Our advisory board of experienced entrepreneurs and industry experts support the team on industry-related and strategic issues, bringing the members' extensive networks and contacts to bear.
Highest Professional Standards
The highest level of process and methodological expertise as well as state-of-the-art information sources form the basis of our advisory services through the availability of industry-leading financial information services and transaction databases.
© 2023 Zerbach & Company Corporate Finance GmbH